Entrusted Legacy's Financial Support at Work
Online Training
Entrusted Legacy Scholarships and financial support from our donors have provided access to web-based training for over 1,000 Youth Workers.  Training was available to these Youth Workers 24/7-365.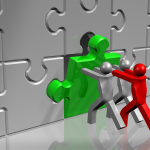 Live Training
Entrusted Legacy Scholarships and support from our donors have enabled us to provide face-to-face training to hundreds of Youth Workers.  This training helped these passionate and dedicated people to be positive role models and mentors.
Sci-Gineering Support
Southern California Edison funded Entrusted Legacy to provided training and kits for several Southern California After-School Programs.  Staff was prepared to engage youth in hands-on, minds-on learning experiences.
Kayla's Campaign
Kayla's Campaign raised money so applying after-school programs could receive training and materials to engage youth in Sci-Cuisine learning lessons.  Children experienced food as both cuisine and science.
Track Clinic
Entrusted Legacy  is supporting one youth plan and organize a Free Track and Field Clinic for elementary and middle school youth.  Currently donations to support this Clinic are being made by people like you.
Grandparents' Campaign
Entrusted Legacy's Grandparents' Campaign served two purposes--it supported the desires of one of our donors and provided training support for Youth Workers in an after-school program.  It was a win-win for everyone.
"Having a partner to support my desire to help afterschool programs was awesome, and ETL was that partner.  The Grandparents' Campaign was my way of giving back.  I was an elementary teacher for nearly 40 years and then worked with afterschool staff after I retired.  I believe the work they do has a positive influence on kids.  This campaign was my way of giving other seniors like me an opportunity to touch the future."
Debra, Grandmother
Support Youth and Youth Workers
Touch the future with YOUR legacy.  Invest in Entrusted Legacy's work today!